PIOTEC is a registered Microsoft partner. Microsoft Corporation engages in the development, manufacture, licensing, and support of software products for various computing devices worldwide. It operates in three divisions: Platforms and Services, Microsoft Business, and Entertainment and Devices.

---

PIOTEC is a Designated Cisco SMB Select Partner. Cisco Systems, Inc. is the worldwide leader in networking for the Internet. In today's hypercompetitive, global marketplace, the pressure is increasing from customers and shareholders to provide easy-to-use, online applications as a better way to conduct business. That's where Cisco Systems can help.
---

PIOTEC is authorized reseller for Linksys. Linksys, a division of Cisco Systems, Inc., is the recognized global leader in VoIP, Wireless and Ethernet networking for home, SOHO (Small Office, Home Office) and small business users. Linksys specializes in products and solutions that provide effortless and economical sharing of broadband Internet connections, files, printers, digital music, videos, photos and gaming over a wired or wireless network.
---

PIOTEC is an Associate Partner for McAfee. McAfee, ? Inc. proactively secures systems and networks from known and unknown threats, worldwide. Home users, businesses, service providers, the public sector, and our partners all trust McAfee's unmatched security expertise, and have confidence in our comprehensive and proven solutions to block attacks and prevent disruptions.
---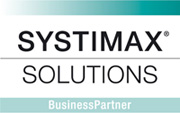 PIOTEC is associate partner with SYSTIMAX Solutions from CommScope is a worldwide leader in structured cabling systems and provides integrated end-to-end connectivity solutions for voice, data, video, and building managementapplications in both wired and wireless enterprise networks.
---

PIOTEC is an authorized reseller for Aruba Networks. Aruba Networks delivers an enterprise mobility solution that enables secure access to data, voice and video applications across wireless and wire line enterprise networks.
---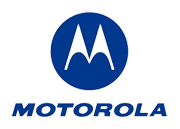 PIONEER TECHNOLOGY has authorized Motorola wireless solution partner. Motorola Systems is worldwide leader in wireless networking for the global internet. PIOTEC has authorized to resell Motorola products and professional services for Point to Point; Point to Multi point; Wimax and Indoor-outdoor WLAN networks. PIOTEC has experienced Wireless Certified Professional team to provide WI-FI solutions and Services in enterprise world. Motorola infrastructure-integrated approach to comprehensive wireless security reduces capital costs while streamlining security operations.

---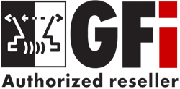 PIOTEC is a bronze reseller for GFI. GFI is a market leader thanks to its ability to innovate and adopt key technologies early on. For example: GFI Mail Essentials was the first server-based anti-spam software to include Bayesian filtering. GFI Mail Security was the first software to tackle the email security problem more aggressively via its exploit checking and Trojan checking features. GFI FAX maker led the way with its seamless email and network integration. GFI LANguard N.S.S. proved revolutionary in the security scanning market. GFI holds several patents pertaining to network and email security.

---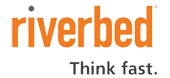 Riverbed Technology is the market leader in enterprise-class WAN optimization solutions. Riverbed products that attempt to improve the WAN - like WAFS, WAN optimization, and web application acceleration - Riverbed offers the only complete solution that delivers improved productivity and savings. Riverbed Steelhead Appliance and Steelhead Mobile software enable application acceleration, IT consolidation, WAN bandwidth optimization, and faster WAN backup – for customers in all industries

---

MIEL e-Security is a pioneering provider of Information Security Consulting Services to the industry. MIEL has a global footprint in more than 10 countries in the Asia Pacific, Asia, Middle East, North America and Europe. MIEL leadership position in Information Security Consulting is due to the depth and breadth of our experience and expertise and the tens of thousands of man hours of Consulting across a wide range of verticals. These include Banking and Finance, Insurance, Manufacturing, Information Technology & IT Enabled Services, Healthcare, Logistics and Government. MIEL focus has been on Information Security Services. Our clients gain from this specialization, as they attempt to measure and manage Information Risk in an increasingly complex business and operating environment.
---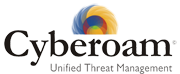 Cyberoam is integrated Security Appliances are purpose-built for comprehensive network protection and high performance needs of small, medium and large enterprises. Cyberoam's Check Mark Level 5 certified, ICSA firewall certified identity-based Internet Security Appliances offer protection against external as well as internal threats.
Cyberoam UTM Security Appliances providing comprehensive security and high performance Identity-based Unified Threat Management (UTM) security features including Stateful Inspection Firewall, VPN (SSL VPN & IPSec), Gateway Anti-virus and Anti-malware, Gateway Anti-spam, Intrusion Prevention System, Content Filtering, Bandwidth Management and Multiple Link Management for comprehensive network protection from blended attacks and limited capital, operating expense. Identity-based visibility and control even in dynamic IP environments like Wi-Fi and DHCP, enabling regulatory compliance dynamic routing, and VLAN, supporting rapid network expansion Active-Active High Availability for business continuity
---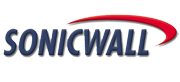 SonicWALL? security solutions enable organizations of all sizes to secure their network, systems, users and data with a deep level of protection that won't compromise network performance. SonicWALL wired and wireless solutions are deployed in small and medium organizations as well as distributed enterprise environments, government, retail point-of-sale, healthcare and service providers.
SonicWALL Security services, software and hardware that seamlessly integrate into a comprehensive offering of high-performance security solutions for network security, secure remote access, Web and e-mail security, anti-spam and backup and recovery. Their market-leading Unified Threat Management technology brings world-class anti-virus, antispyware and intrusion prevention to wired and wireless networks of all sizes, in one globally-managed solution.. SonicWALL's rich portfolio of security solutions provide millions of their customers with the comprehensive protection necessary to safeguard their businesses—not just their networks.

---

Web sense is the world's leading web filtering solution. Web sense Enterprise protects organizations from the productivity, legal liability, and bandwidth risks of the internet, combining powerful flexibility with rich functionality: It Provides comprehensive and accurate web filtering supported by the Database. Allows IT administrators to set custom policies to manage employee internet, network, and application use, balancing work-related and personal internet use. Minimizes the effort required to set, enforce, and maintain internet use policies through its easy-to-use central management console.
---
RWD Technology is a professional services organization that has the capabilities to provide the end users of complex technologies with necessary skills and technical support systems that improve their performance as well as the quality of their work.

---

SEDCO is the leading provider of Arabized computers; printers peripherals in the Arab countries. It has a distribution network of more than 60 dealers in all Arab countries. SEDCO is the leading provider for Line Matrix printer; Dot Matrix printer; Laser printer; Passbook printer; Terminal and Emulators.

---

As a professional network analyzer (also known as Network sniffer protocol analyzer), Cola soft Capsa performs real-time packet capturing, 24/7 network monitoring, advanced protocol analyzing, in-depth packet decoding, and automatic expert diagnosing. It allows you to get a clear view of the complex network, conduct packet level analysis, and troubleshoot network problems.
Whether you're a network administrator who needs to identify, diagnose, and solve network problems, a company manager who wants to monitor user activities on the network and ensure that the corporation's communications assets are safe, or a consultant who has to quickly solve network problems for clients, Capsa is the tool you need.

(1) Traffic Statistic and Analysis
Supply comprehensive data (more than 42 categories of traffic statistic data);
Make statistics of error traffic and fabricated traffic;
Supply various kinds of traffic of each host;
Bind correlation between IP traffic and MAC traffic;
Make statistics of intranet traffic, broadcast/multicast traffic, and private traffic;
Historical traffic sample

(2) Performance Management
Provide accurate function analysis data, response time, time difference, relative time etc.
at microsecond level;
Provide comprehensive data;
Analysis deep in each protocol layer;
Detailed network data of each node;

(3) Communication Connections
Web/Email/FTP/DNS analysis;
TCP/UDP conversation between hosts at physical layer and IP layer;
Visualized connection matrix (connections between hosts)

(4) Failure Management
Fast locate failure node
Automatically discover and abstract problem
Intelligent expert suggestion, providing failure causes and solutions etc.

(5) Security Analysis
Visualization, discover security vulnerability through network phenomenon;
Locate new attacking source;
Identify fabricated attacking data;
Aiming at the entire OSI model

(6) Protocol Analysis
Packet decoding (characterized)
Bandwidth occupation rate of application services
Understand all application services in your network
Know business and none-business application services