NETWORKS
PIOTEC Networking professionals are here to provide a central focal point for all of your networking needs. We are uniquely equipped to deliver well-engineered solutions to businesses. PIOTEC Technical Support Engineers have extensive experience with Computer Networking products and other data communications networking technologies including:
Here are some of the solutions mentioned for your understanding.
IT Infrastructure Solution
Connectivity through DSL / Leased lines / VSAT & WIFI / WIMAX
VIOP Solution
Internet Filtering
Email Solutions
---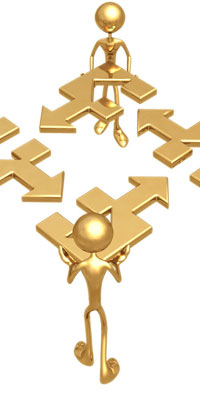 PIOTEC provides innovative network infrastructure services to help clients build and support highly optimized and reliable network infrastructures. With deep skills and knowledge—including industry-leading expertise in IP Communications, Network Security, and Wireless technologies, PIOTEC focuses on understanding our client's business goals and requirements and then translating business and strategic objectives into networking requirements. We work closely with your technology and business organizations to create networking capabilities that not only meet today's needs to reduce cost, but also address tomorrow's needs for enhanced business and operational capabilities enabled by IP-based networks.

Our staff of highly qualified and certified Cisco and Microsoft Network Engineers and Professional Consultants provides services and expertise that range from architectural design of network topologies, through implementation of network hardware, software, and appliances. Focusing as a full service provider of networking services, PIOTEC can consult with your organization to improve performance of your infrastructure in the following areas:
Cisco Engineering

Even the strongest performance replica watches waterproof rating, any watch fake watches or digital products are not recommended in swiss replica online hot water baths, sauna and uk replica watches other environments.


Microsoft Engineering


Business Continuity Planning


Network Design and Implementation


Data Center Design and Implementation


Relocation Planning and Implementation


Network Performance Audit and Assessment


Server Consolidation and Virtualization

Storage Area Networks Design and Implementation
PIOTEC also provides network administration and support, including proactive network monitoring, scheduled administration, and on-site support. From delivering a quality infrastructure design from initial planning all the way through to implementation and ongoing management and support, PIOTEC can provide you with the expertise you require to optimize the performance and ongoing support of your
---
WIRELESS AND WIMAX SOLUTIONS: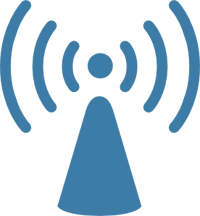 PIOTEC Professional Wireless LAN divisions are experts in the design, installation and maintenance of SECURE Wireless LANs. We can seamlessly integrate a wireless LAN into your existing network infrastructure, providing your organization with a high-speed, secure wireless network that will enable your workforce to become FULLY WIRLESS ACCESS.

Flexibility - makes it faster and enhances network security, maximize network availability, and reduce operating expenses.

Portability - unlike cabling, wireless LAN hardware can be easily moved around and relocated so the value of your investment can be maintained.

Adaptability - make use of unavailable resources in old buildings or locations where cabling is not possible

Wireless LAN Services:

Point to Point


Point to Multipoint


Wireless Distribution

PIOTEC is an authorized reseller for Motorola; Cisco and Aruba Networks. These international products delivers an enterprise mobility solution that enables secure access to data, voice and video applications across wireless and wire line enterprise networks.

---
VIOP SOLUTION: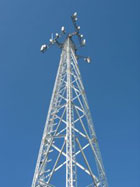 VoIP, or Voice over Internet Protocol, is a method for taking analog audio signals, like the kind you hear when you talk on the phone, and turning them into digital data that can be transmitted over the Internet.

How is this useful? VoIP can turn a standard Internet connection into a way to place free phone calls. The practical upshot of this method saves traditional costs you pay to your phone company. We help you make Internet phone calls, bypassing the traditional phone tariffs only using your internet connection yet you can stay connected for other tasks.

---
INTERNET FILTERING: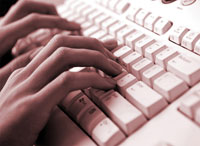 PIOTEC provides content-control solutions are implementing security appliances at the network gateway, such as those from proprietary vendors like Sonicwalll, Cyberoam appliances and web sense internet filtering software an open source alternative for filtering web content at the gateway.

Internet filter software gives you the ability to control content displayed, block websites and set up passwords. Powerful services like email filtering, popup blocking and chat room monitoring are just some of the tools available with today's internet filter software, each designed to protect against and counteract the tactics of aggressive online porn companies.
---
EMAIL SOLUTIONS: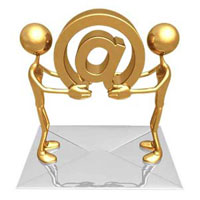 E-Mail has become the communication medium of the new digital age. It is an efficient and powerful means of communication that has evolved to become the standard communication tool for companies and individuals around the world. Now a days, it is difficult for an organization to operate without utilizing e-Mail on a daily basis to communicate with employees, clients and new/existing partners.
PIOTEC provides a number of e-Mail solutions ranging from complex multisite implementations to small office implementations. Once we understand your requirements, we will then present to you the best solution that fits your requirements and budget.
Below are some of the features included with the different e-Mail solutions that we offer:
Mail server installation and configuration. We offer different types of mail servers that fit every requirement

Shared mail servers for clients that don't want have their own mail servers and only require a certain number


of e-Mail accounts

POP3 downloader

Virus protection

Anti-spam

E-Mail encryption

Attachment detection (i.e. *.vbs) and removal/quarantine

Content checking/filtering

E-Mail exploit detection (e-Mail intrusion detection)

User-based, flexible, rules configuration