video conferences
Polycom develops, manufactures and markets a full range of high-quality, easy-to-use and affordable voice and video communication endpoints including telepresence systems, video conferencing equipment, Web conferencing software, multi-network gateways, and multipoint conferencing and network access solutions. In addition to being the worldwide leader in market share for voice and video conferencing, Polycom has developed The Polycom Office, the world's only fully integrated, end-to-end video, voice, data and web collaboration solution.
The RPX 200 Series and 400 Series telepresence systems to its extensive line of video conferencing solutions including the ultra-popular Polycom VSX line, and brought HD video conferencing to the boardroom with it's high-definition Polycom HDX 9000 Series.
Polycom acquired Voyant Technologies, offering best-in-class products to service providers, carriers or enterprises wanting to provide collaborative, enhanced voice applications to internal or external customers.
Interactive Video Communications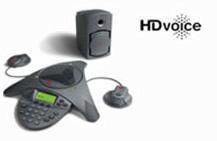 Polycom VSX700s
Voice Communications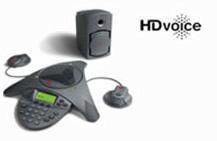 SoundStation VTX 1000®
Network Access

PolycomVMC 1000™ Video Media Center